A One to Better Newsletter
The Idea and The Why Behind The One to Better Newsletter
The Initial Idea Behind One to Better
Hi everyone, Welcome to issue #2 of One to Better, where I talk about building ideas and finishing what you start. I'm Thomas Alan Smilie. If you haven't read the backstory of why I started One to Better, read the first issue here.
This week I'm sharing the reasons behind the idea for One to Better and my thoughts on where I can take it. One to Better is the second project I've committed to with LaunchMBA.co and my first newsletter.
I'm building one project a month, but there's a lot of thought, research, and other steps along the way. I decided on a weekly release schedule, so I could break down the writing into smaller, more manageable chunks. A weekly format also allows me to structure and focus on each week's content.
Every week I'll break down the project I'm working on by stage;
Week 1: The Initial Idea and Why.
Week 2: The Platform/Tools and Why I Choose Them.
Week 3: The Building Process.
Week 4: The launch and Lessons Learned.
So, with that out of the way, this week is all about the initial idea and why.
Breaking Down The Idea
The main idea for the newsletter is to pull back the curtains and show what I'm building, how I'm building it, and what I'm learning along the way. I would also like to add in any productivity tricks I use and talk about apps and workflows I use.
Why A Newsletter
So, why a newsletter, and why now?
I like to write, but I have a lot of work to do before calling myself a writer. Regardless of how perfect or imperfect my writing skills are, I believe people are interested in building ideas, especially when someone commits to one every month.
Writing about what you're building, as you're making it, is the behind-the-scenes information people love. I know as a photographer, the behind-the-scenes photos and videos are some of my favorites.
So, why now? It's because publicly committing to building a project every month also requires me to overcome the emotional struggles that every creative maker wrestles with. The type of struggles that can hold you back or prevent you from finishing for a variety of reasons;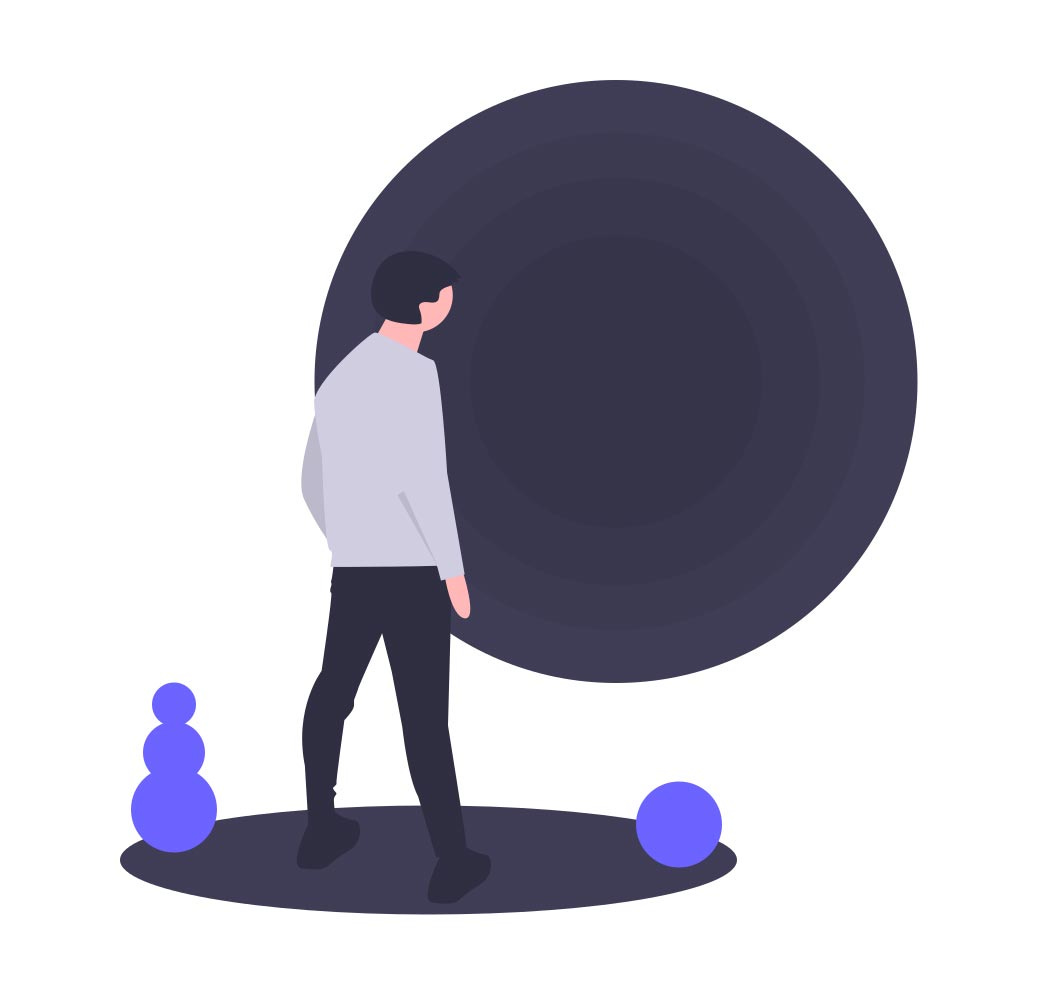 I recently watched a documentary about the Grammy award-winning producer, David Foster, who has produced legends from the music world.
At one point into the documentary, David said;
"On Monday, Wednesdays and. Fridays, I wake up, and I think that I am the greatest thing ever.

On Tuesdays, Thursdays, and Saturdays, I think I suck and that I haven't accomplished anything, and that I better get to it, and that I'm a fake, and I'm a fraud.

And on Sundays, I don't think about it at all." —David Foster, Producer
This resonated with me as a creative. I struggle with similar emotional ups and downs on every project and I know these feelings all too well.
It reminded me, however, I'm not the only one. Even Grammy award-winning producers struggle with these issues too.
I needed something to hold me accountable and to allow me to write through the low points. To help me get through the days when I feel like I'm worthless and have no business making anything.
Writing about projects can help clarify why and document the journey for others to benefit.
Looking forward
One to Better can grow beyond the newsletter, and I want to have the foundation in place for that, so I'll build a landing page for the newsletter signup and future components to include;
Podcast — An audio version of the newsletter.
Videos — Loom-style videos explaining/demonstrating parts of the project.
I'm still working through platforms and tools for onetobetter.com, but I'll dive into these topics in future weeks. Will I stay with substack.com or not? I'm debating for now.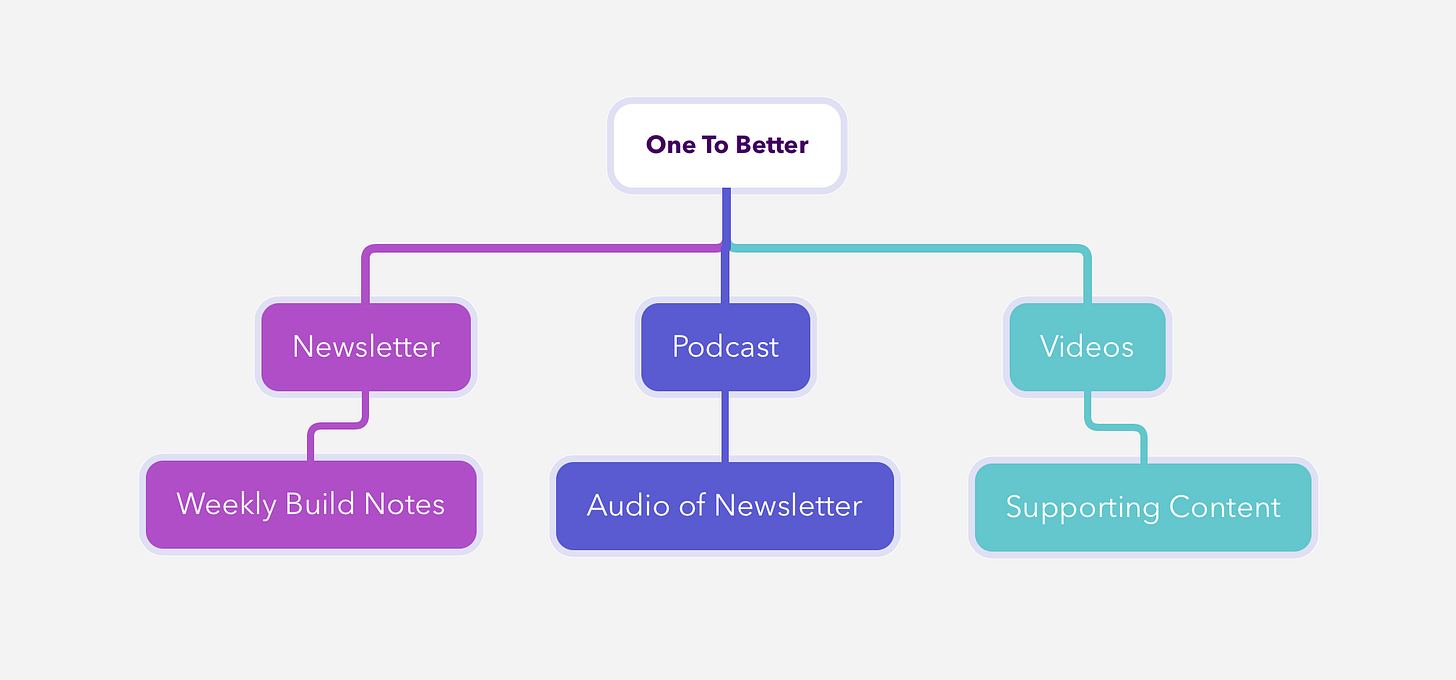 At its core, One to Better will be a public accountability and progress journal that keeps me focus and provides a structured outlet for me to share with others.
Until next week, thank you for joining me.