Starting a Newsletter in 2020
Keep it Simple and Just Do it.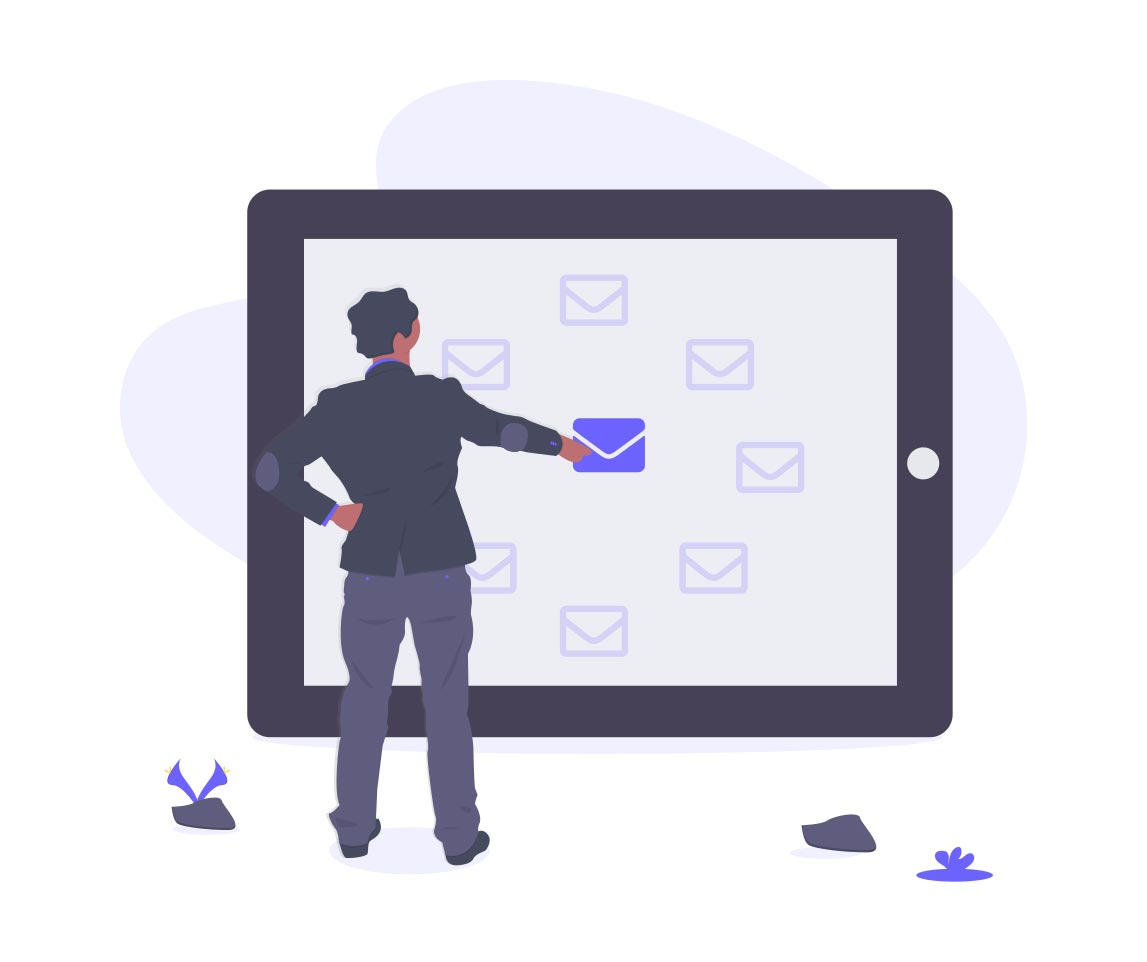 Hi Everyone,
Welcome to another issue of One to Better, a newsletter about building ideas and finishing what you start with consistent daily habits.
In this issue, I wanted to talk about the tools I'm using for the One to Better newsletter, and my reasoning for my choices. Plus, I'm introducing a new weekly section, OTB Find of The Week.
Newsletters are still one of the best ways to build relationships with communities, and they're having a resurgence with subscriptions and memberships.
When I started the idea of One to Better, I was thinking of a weekly newsletter. Then, as I began researching, building, and writing, I realized it could be, and should be so much more. The primary goal of One to Better is to provide a structured channel to share what I'm building and learning, with lessons and thoughts on growth along the way.
Realizing the scope of One to Better was bigger than I'd anticipated I knew I needed to keep things simple.
Choose a Delivery Path
Building a newsletter can be straightforward while simultaneously frustrating. On the surface, it's not that complicated; pick a delivery method like a substack-style hosted service or traditional email service like Mailchimp, sign up, write and publish regularly. I mean, it's not rocket science, right. So, why does it feel so overwhelming and complicated?
Because there are so many options between these two methods, and too many options can make it feel complicated.
There are two popular ways to run an email newsletter subscription;
The Easy Way

The Control Way (Notice I didn't say hard, but with great power …)
The Easy Way
The easiest way to start an email newsletter is to use a community platform. I've listed a few popular ones below;
Each option works. There's no cost to start and no hosting or technical details to know. Just sign up and start writing. If you're looking for an easy way to share your writing in a newsletter, this is the way to go. Each of the providers above enables you to monetize your content or keep it free and share.
The Control Way
This option is not necessarily hard, although you will need to learn more about email campaigns, A/B testing, and other email industry jargon that's a part of this route.
If you're starting and or looking to grow a business, this is probably the better route to go. Email marketing has been around for decades and is still considered to be one of the most cost-effective marketing channels for businesses.
There are many email marketing providers to choose from, each providing a similar core set of features and most with a free tier. Below are a few examples;
You can also go the all-in-one route with a service like HubSpot, which combines email and social media content marketing with analytics.
Keep It Simple
I decided to keep it simple for now and went with Substack for the following reasons;
It's free.

It's all I need right now.

It's easiest to start.
Even though I have bigger plans for the future, Substack is sufficient for OTB now. Why make it more complicated until you need to, right?
Future Possibilities
Now that I've launched the One to Better newsletter, I'm turning my attention to building a blog using Ghost, which could change the delivery method in the future since Ghost has newsletters options.
However, it's better to start, write, and build daily/weekly writing habits that will allow me to improve and grow the newsletter. The blog may alter this later, but one thing at a time.
Lessons Learned
I've learned a few lessons launching the OTB newsletter;
Don't wait to start
If you have something to share, just start. You can sign up with substack.com or a similar service in minutes. Don't let the techie stuff get in the way. There are other people out there who want to read what you're going to write about. So, just start.
Keep it simple
If this is your first newsletter, you want to keep it as simple as possible. Writing is enough of a challenge. Don't obsess over design or templates. Focus on writing. The rest will come.
Have a Plan
Plan what you want to write about each issue in advance. In my case, since I'm writing about projects I'm currently working on, this has been relatively straightforward for me. However, I still struggle when I sit down to write because I haven't planned the issues out as well as I should. This part is a work in progress for me so far, but I'm getting better with each one. Did you catch that? Better with each one, one to better. 😉
There are so many possibilities, and I'm trying not to be distracted by all the options and tools. I do love all the tools, though. Thank you for subscribing and following along on this journey.
If not for you, I'd be just talking to myself, and I do way too much of that already. 😂
Cheers,
OTB Find of The Week
This is a new section I'm adding to the newsletter to share apps, books, websites, or anything I'm reading, or found that I think others would find value.
⚡️This week's OTB Find is
MyMind.com
.
I can't remember how or where I discovered MyMind, but I'm always searching for these kinds of productivity tools.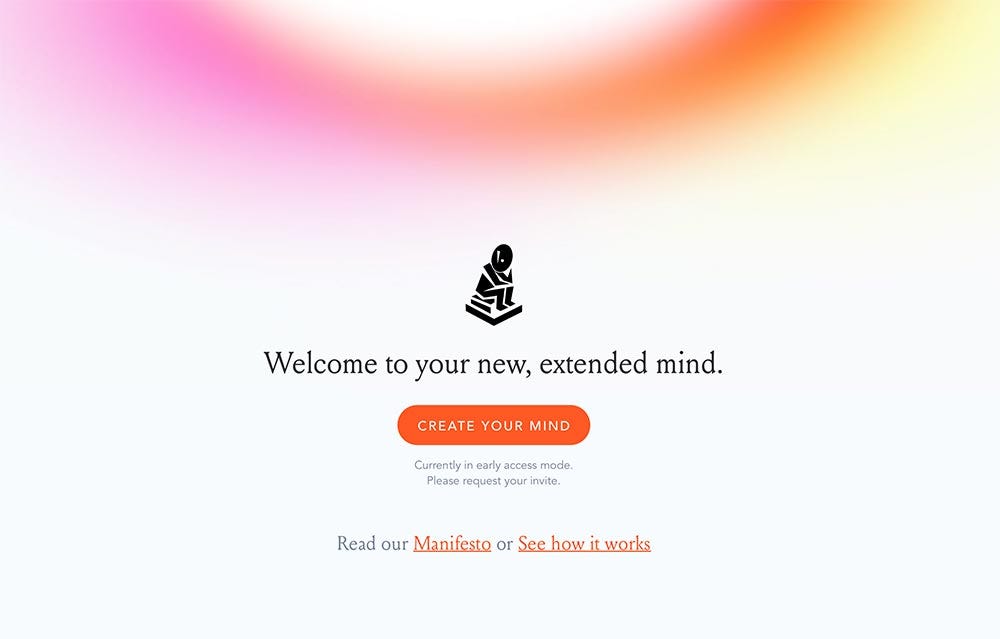 MyMind is a cloud-based information archiving service that encourages you to dump everything into it without organizing the information. MyMind uses AI to categorize and catalog everything for you. When you log in, you see a simple card layout of all your data along with a search bar that it's. Clicking on an item shows the details of the information. You can save everything from social media posts to quotes, websites, or type in notes. I like how it displays post from Twitter so they are easy to spot. Below is a screenshot from the iPhone app.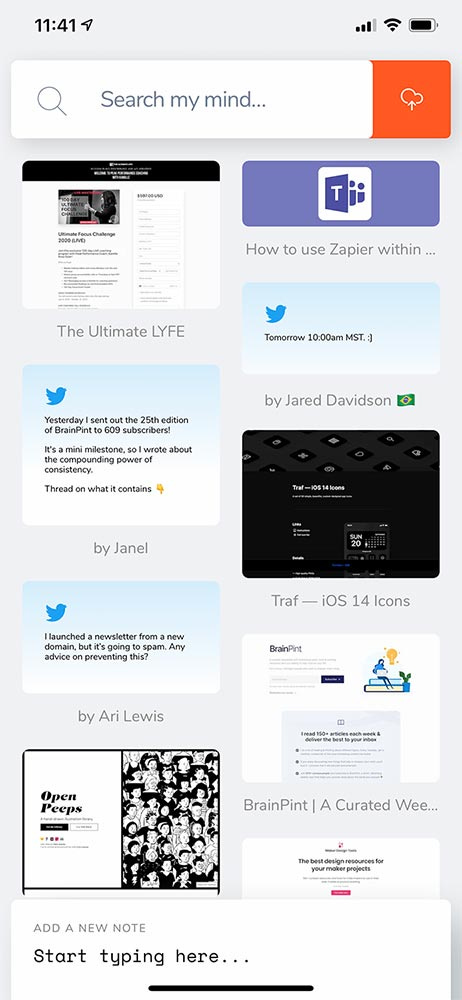 MyMind's claim to fame besides the AI part (and their name driving your spell checker crazy) is privacy and no ads or tracking of any kind, ever.
This privacy, however, isn't free. Current annual rates are $119, which works out to about $10 per month, but there's a free trial period. Most of us are already paying similar rates for other tools, so I think it's fairly priced. There's also a browser extension and an iOS app to make it easy to add elements or notes to your archive.
I have to admit that for someone who usually enjoys organizing data, It's pretty liberating to just drop it in, forget it, and let the AI do its thing.
MyMind is currently in early access mode, but you can request an invitation, so check it out.
🔥Maker Design Tools
Also, hot of the press and coming in hot is Maker Design Tools, https://makerdesign.tools/ by Mark Bowley @markbowley on Twitter.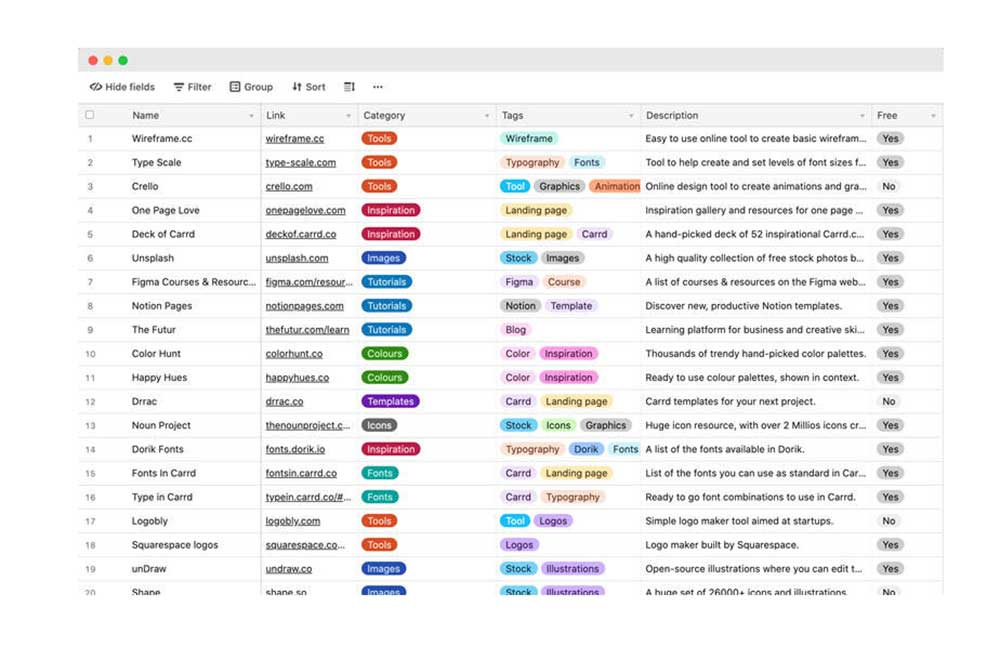 Mark just released 150+ curated resources and tools for indie makers to use in their side-hustles or product building. If you're building or learning, show him some ❤️ and check it out.
I was first in line and love it.
Until next week, cheers and be safe. ✌️